For operators
Client-centric approach benefits operators by putting them in an active role, independent from brokers.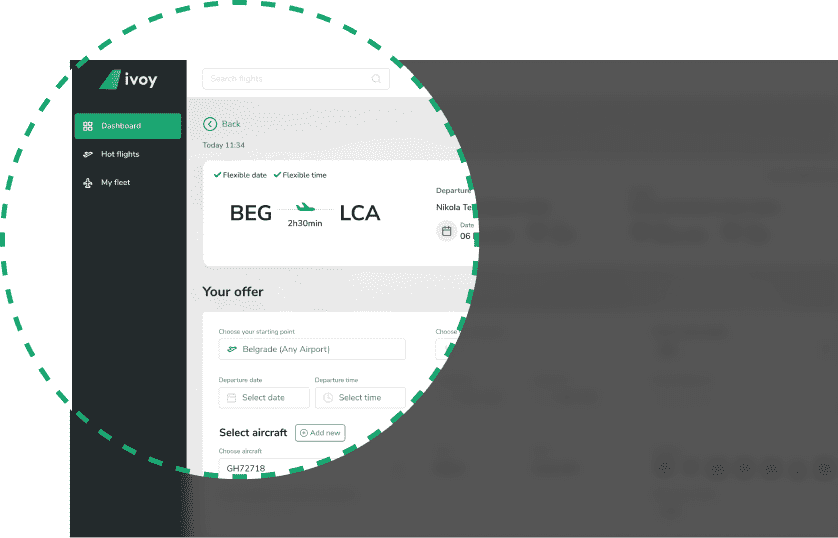 Free access
Platform onboarding and using is totally free.
Maximized utilization of the fleet
Strategic booking grants operators full insight into every available request. This allows them to connect flights with the least amount of empty legs.
Operators can promote their empty leg and seat sharing flights which will instantly be shown to every client using Ivoy.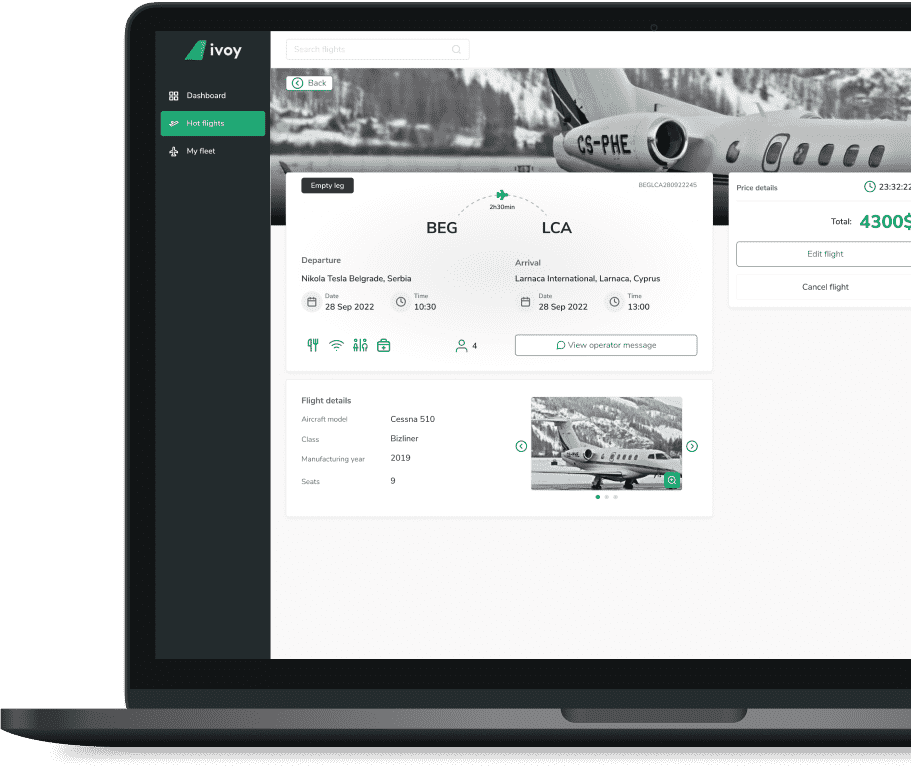 More clients
Bidding system, ease of use and absence of middlemen have a great effect on expanding the user base.
Agile payment system
Seamless and adaptable payment solution including Crypto and Fiat payments.
User friendly interface
Interface optimized in a way to allow a natural transit from the traditional method.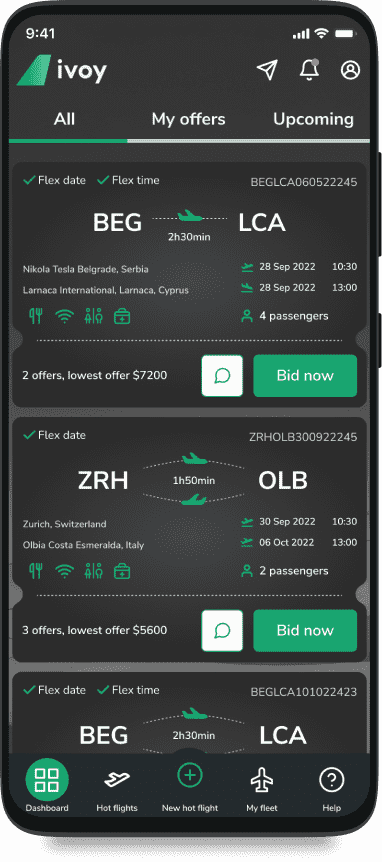 Start bidding now
Create your Ivoy account and start flying!